Any journey is an exciting experience, and a car helps to make it more comfortable and free. For people who are new to renting a car abroad, the process can be intimidating, but it's actually quite simple. Nevertheless, car rental in a foreign country must be approached wisely. In this article, we will discuss how to properly and safely rent a car abroad.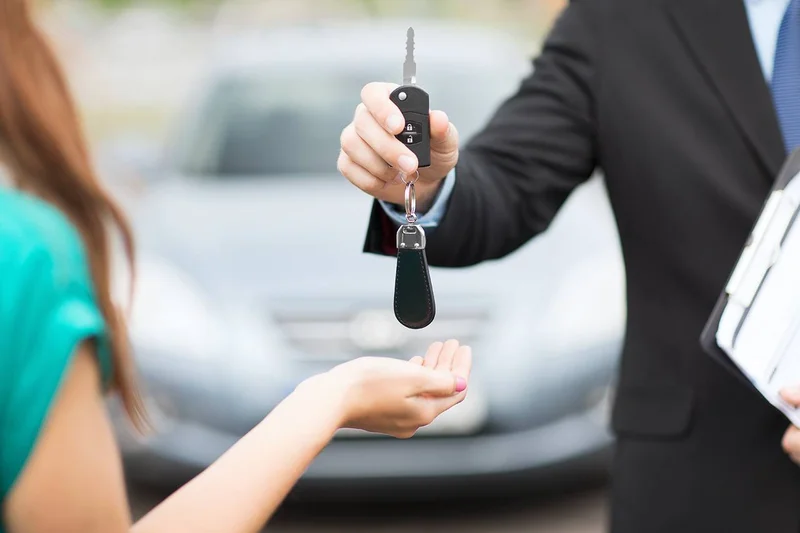 1. Decide where you will rent a car: online or on site.
Our advice is online and in advance, as this will limit the risks of being left without a car (for example, in high season) or choosing from not the best models.
To do this, you can use one of the applications:
HERTZ

SIXT

AVIS

Europcar

Budget

ALAMO and etc.
Or one of the aggregator sites:
Carrentals

Rentalcars

DiscoverCars

Economybookings and etc.
But be sure to read the reviews beforehand.
2. Choose the right car rental company.
Before renting a car, it is important to choose the right car rental company. In general, you have two options: network and local distributors. It is better to study different companies and compare their prices and policies. Some companies may offer lower rates, but their vehicles may be older and their insurance coverage may be limited. It is best to choose a reputable company that offers new cars and comprehensive insurance coverage. Both of them have their pluses and minuses. For example, local agencies may have a lower deposit (or none at all), prices are lower, there may be less strict rules for the driver. The network ones have a larger number of points for issuing and returning a car, less chances for a "divorce", the number of cars is greater. But it is worth remembering that many network companies operate on a franchising system and the level of service provided can vary significantly.
3. Check availability of required documents
Before renting a car, make sure you have all the necessary documents. You will definitely need:
a valid driver's license from your country,

international driving license (IDP)

valid passport.

IDP — this is a translation of your driver's license, which is required in some countries. Be sure to check the traffic regulations of the country you are visiting to make sure you have all the required paperwork.
4. Consider insurance coverage
Insurance is crucial when renting a car abroad. Most car rental companies offer basic insurance coverage, but it may not cover everything. It is better to consider purchasing additional insurance to protect yourself and your rental car. Some credit cards also offer car rental insurance coverage, so be sure to check with your credit card provider before renting a car.
What are the insurance options?
TLP (Third Liability Protection) or TPL (Third Party Liability) — third party liability insurance. In the event of an accident, the insurance company will pay for the damage to the injured party.

Fire Insurance — fire insurance (mandatory type of insurance)

CDW (Collision Damage Waiver) — car insurance against damage (except theft). Such insurance implies a deductible - an amount (from several hundred to several thousand dollars or euros), which, in case of damage to the car, you will have to pay (the rest will be covered by the car rental company). If the cost of repairs is less than the deductible, then the tenant pays in full.
TW (Theft Waiver) or TP (Theft Protection) — theft insurance, possible with deductible.
WWI (Wheels and Windscreen Insurance) — Wheels, glass, roof and chassis. It applies to damage to the front of this element.
Collision Damage Waiver (CDW) — damage insurance with deductible (mandatory type of insurance), that is, the amount that you risk losing in case of damage.
PAI and SPAI (Personal Accident Insurance and Super Personal Accident Insurance) — health insurance for the driver and passengers. If you have a travel policy, you do not need this type of insurance.
5. Check for damage before renting
Before renting a car, be sure to carefully inspect the car for damage. Take photos or video of the vehicle's exterior and interior to document any pre-existing damage. This will protect you from being charged for damages that occurred before you rented a car.
6. Plan your route
Before you travel, plan your route and make sure you have a GPS or a map. Driving in a foreign country can be confusing, and getting lost can be frustrating and dangerous. Before you start driving, be sure to familiarize yourself with the route and possible dangers.
7. Familiarize yourself with the rules of the road in a particular country.
Driving in a foreign country can be intimidating, especially if you are not familiar with the rules of the road. Before renting a car, you need to study the traffic rules of the country you are visiting. Pay attention to speed limits, road signs and road markings. Some countries drive on the left, others drive on the right. Make sure you understand the direction of travel to avoid accidents.
8. What to do in case of an accident?
The first step is to call the police and contact the distributor. Then follow the instructions given to you.
9. Keep all car rental documents and parking receipts
This is necessary to avoid any charges after the fact.
10. Take cash and a credit card with you on your trip
It is important to bring both cash and a credit card for collateral. Large distributors block the amount on the card, small ones, on the contrary, prefer cash.
To conclude, renting a car abroad can be a great way to explore a new country. However, it is very important to choose the right rental company, understand the rules of the road, think about insurance coverage, check for damage, plan your route and drive carefully. By following these guidelines, you can ensure a safe and enjoyable journey.