The list can be endless and differ from destination, but we have tried to collect the most common life hacks that will be useful to every tourist.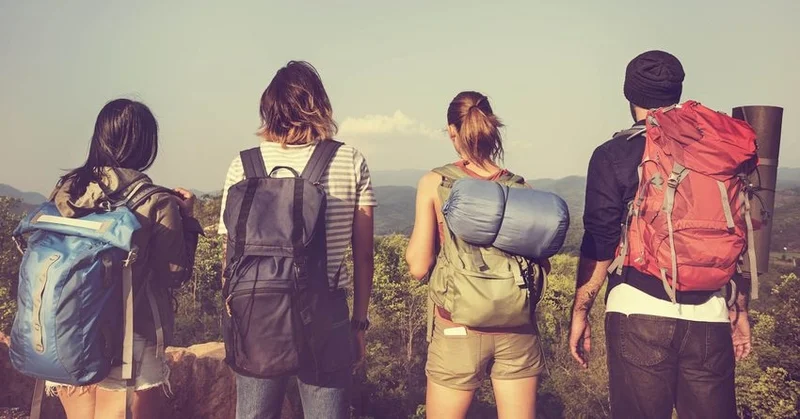 1. Tickets
Book flights in advance, because the closer the date, the more expensive the tickets. Also check the prices of tickets from your city and from those closest to you, as prices may differ and be more favorable.
2. Housing
First you need to decide what type of housing you choose. There are many options, the most common are:
Hotels: one of the most expensive options, but you can save money here too. Important: book a room in advance, so it will be cheaper. Also, to save money, we recommend choosing a three-star hotel with good reviews. There are a lot of such options, for example, on booking.com.
Hostels: there are several beds in one room. In Europe, hostels are a very popular choice among tourists, as prices are several times cheaper than in hotels, and locations are sometimes even more advantageous.
Apartment rental: you can rent an apartment from local residents through the AirBnb service. Most often it is even more convenient and cheaper than staying in a hotel. In addition, you will have the opportunity to cook your own food, which will save even more money.
Couchsurfing: on the Couchsurfing service, you can reduce housing costs to almost 0. The site contains advertisements for hosting other tourists at home. You do not need to pay for this, but you will have to live at a party, next to the owners of the apartment. An excellent option for sociable people.
Campsites: Great for warm weather, although open all year round. It can be compared with summer camps, these are usually tent camps or car parks. You need to pay literally for a place, there are shared toilets, showers, canteens and so on.
3. Museums
Museum tickets are often expensive. But most museums in major cities have open days and free sightseeing tours. You need to look at the schedule at tourist points or look for it on official websites. Also, museums often have discounts on certain days of the week or times of the day (for example, after 16.00 admission is 50% of the cost of a regular ticket). And if you intend to bypass all the museums of the city, then it is most profitable to buy a special museum card.
4. Excursions
Not many people know, but free tours are held in almost all major cities in Europe. Basically, they are organized and conducted by local residents who will introduce you to the history of the city, its sights, as well as suggest inexpensive and interesting cafes and shops. The guide can be found in groups on Facebook or, for example, through the Couchsurfing service.
5. Wi-Fi
Roaming is not the cheapest pleasure. Look for places with free Wi-Fi, such as libraries or McDonalds. And you can search for points with free Wi-Fi in special applications, such as, for example, WiFi Finder or WiFi Map. But roaming should also not be ignored, in order to always stay in touch, find out the tariffs from your operators in advance.
6. Currency
Changing currency at the airport or in the city center is not the best idea. Even more unprofitable is to withdraw cash from ATMs, as commissions can reach up to 15% of the amount. It is best to take care of buying currency in advance, at home. Also, it is very convenient to pay immediately with a card: for euros it is better to use MasterCard, and for dollars - Visa.
7. Souvenirs
Do not buy souvenirs at the airport or tourist centers - it is always more expensive here. Look for markets and shops away from the center.
8. Season
It is expected, but the prices for housing, food and excursions in the high season are the most expensive. And you can use this to your advantage. So, for example, in many European cities, prices begin to decline in October. At the same time, the air temperature is more conducive to long walks than at +35 in summer.
9. Avoid Holidays
Flights to holiday accommodations are always more expensive, as is the demand for it. If you want to explore the city in peace and relax, find out in advance if there are any scheduled international holidays or major festivals in the selected country.
10. Eat at a cafe for locals
In any city, you can save on food: just choose a place away from the tourist center, search in advance on the Internet or ask the locals where they prefer to eat. Choose snack bars, street food, taste food in the bazaars. And remember about business lunches and "happy hours" in different cafes.
Useful services and applications for tourists
Housing
Booking.com — one of the most popular online booking systems for hotels and hostels
Hotels.com — is a website for online hotel reservations
Airbnb — online platform for listing and searching for short-term rentals of private housing around the world

Couchsurfing — is a social network for travelers, an international hospitality network. By registering on the site, you can both receive guests and be a guest absolutely free. But first of all, this is not free housing, but communication, so be prepared for long conversations :)
TrustedHousesitters — housing supervision. You are invited to live in the house for free so that you can look after it (water the flowers, feed and walk your pet, etc.)
Buses
Ecolines — Latvian bus company that has connections between 19 European countries
Busfor — Ukrainian bus company that operates flights to 31 countries of the world. Sometimes arranges short-term sales with discounts up to 98%
Flixbus — German low-cost carrier. Often holds interesting promotions and sales
Avia
Airline search services:
Taxi
Uber — the app is available on Android and IOS
Bolt — the app is available on Android and IOS
Carsharing
Car2Go — carsharing, works in Europe and the USA. The fleet consists of Mercedes A and B classes, as well as Smart
DriveNow — carsharing, owns BMW, SIXT and Mini
Zipcar — its vehicle fleet is very diverse, but customers are attracted by the names with which the company "awards" each car: Magical, Amadeus, Arsenio, Activity
Bicycles/scooters
Mobike — city bike app
Rentalbikeitaly.com — bicycle rental network in Europe
Bolt - electric scooter rental app
Lime - electric scooter rental app
BikesBooking — booking service for motorcycles, scooters, quad bikes and bicycles

Maps
Google Maps — well-known application. Here you can build a route, use it as a navigator and guide. But you can also use it to compare prices for taxis of different services, or see the schedule of public transport
MAPS.ME — offline maps, you first need to download them at home via the Internet
Other
park4night — overnight accommodations in motorhomes
BlaBlaCar — search for companions. Look for drivers or passengers with whom you are on the way
Parkopedia — parking search
Flightradar24 — aircraft tracking service (you can find a flight by its number, select it on the map, or just point your phone at the sky)
RailPlanner — european train travel planner. In offline mode, it shows the train schedule, the number of stops and transfers. You can also book a place here, but Wi-Fi is required