For many of us, a dog is a full-fledged member of the family. And, of course, when going on a trip, we simply cannot help but take it with us. But for such a trip it is worth preparing more carefully and in advance. And in order not to miss anything, we painted the main points that you should pay attention to..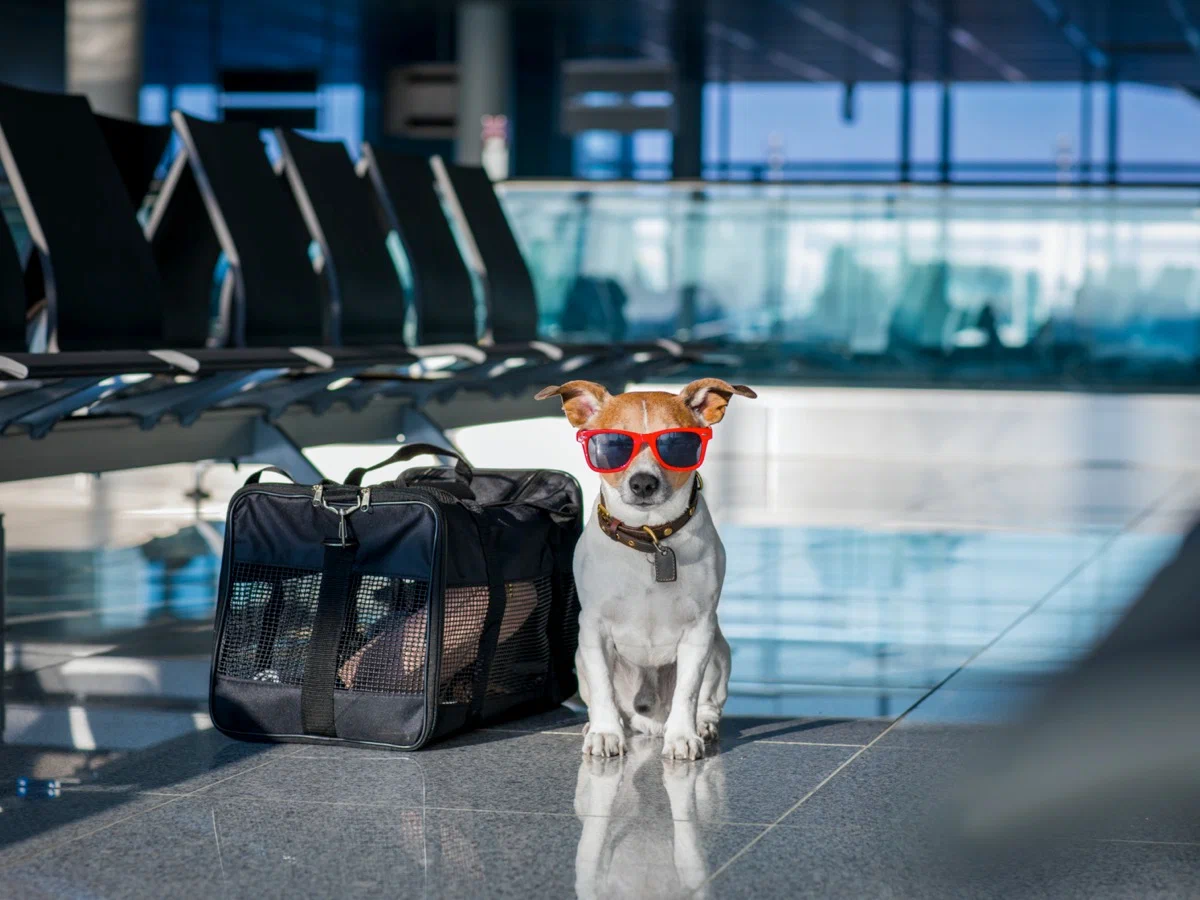 Tip 1. Study the veterinary and sanitary requirements of the country where you are going.
This is the very first thing to do before any trip abroad with your beloved pet. Since many countries have special rules for such cases. For example, Bull Terriers, Rottweilers and several other dog breeds cannot be brought into Israel. In Ireland, all arrived animals are sent for a 6-week quarantine, and foreigners with pets are not allowed into Jamaica at all. Therefore, study the rules of the required country in detail.
Tip 2. Get an international veterinary passport.
Without it, the dog simply will not be allowed into any country. It stores all information about the pet and its owner in English. A passport for pets is not issued quickly, so do not put it off until the last moment.
Tip 3. Chipping
Pets are microchipped before rabies vaccinations. Chipping standards may vary from country to country, so check this information before you do it. And in some countries, microchipping can be done upon arrival.
Tip 4: Get all the vaccinations you need
To travel abroad, a dog usually requires certain vaccinations in accordance with the rules for importing animals into a particular country. Some of the general vaccinations that may be required include:
Rabies vaccination is mandatory for all countries, as rabies is a dangerous disease that can be transmitted to humans.

Combined vaccination against diseases - includes vaccinations against distemper, hepatitis, leptospirosis, parvovirus and parainfluenza.

Vaccination against babesiosis and borreliosis - may be required in countries where these diseases are common.

Vaccination against worms - some countries may require mandatory treatment for worms before entry.
For specific information about required vaccinations in a particular country, contact the embassy or consulate of that country. You can also contact your veterinarian to help you plan your vaccinations for your trip abroad.
Tip 5. Take care of the hotel
Do not forget to find out their rules before booking a hotel - is it possible to check in with an animal. If the information is not indicated on the website, then in any case, when booking, indicate that you will be with a dog. Otherwise, you may find yourself in a situation with an urgent search for a new home.
Tip 6. Prepare your animal for the trip
In order to prevent the dog from getting sick, it is best not to feed it right before the trip. Once every few hours, you can give a little food and walk (if you go by car or train). But take more water. And in order for the dog to endure the trip even better, you can give her a sedative half an hour before departure.
Airplane
If you are flying with a dog by plane, then you need to arrive at the airport a few hours earlier, as it takes a long time to go through veterinary control and register a pet. An important point is also that not everyone tolerates the flight well. So, for example, dogs with flattened muzzles do not tolerate pressure drops well. Check information about your dog in advance. Also keep in mind that each airline may have different requirements for transporting animals. Therefore, when booking a ticket, be sure to indicate that you are flying with an animal, find out the allowable dimensions of the carrier, etc.
Train and car
If you are traveling by car, then there are no additional requirements, except for the presence of documents for the animal.
But if you are traveling by train, then it is advisable to buy a separate ticket for the dog, and if the dog is large, then you may have to buy the entire compartment.
What to take with you
It is important to have a first aid kit for your pet, especially if he has chronic diseases. Don't forget to stock up on food your dog is used to, a collar, muzzle and water bowl, and a favorite toy.
What documents to prepare
In order to take a dog with you abroad, you need to draw up a number of documents. Specific requirements may vary depending on the country you plan to travel to, butin general the following documents are required:
A dog's veterinary passport is a document that contains information about vaccinations, parasite treatment and other important data about the animal's health.

A certificate from a veterinarian that the dog has no contagious diseases.

Chipping - the dog must be microchipped and have an individual number, which is indicated in the veterinary passport.

Documents confirming the availability of vaccinations - depending on the country to which you plan to travel, additional vaccinations for certain diseases may be required.

Certificate that the animal is healthy - in some cases, additional documents may be required confirming that the dog is healthy and is not a carrier of contagious diseases.

Dog Training Certificate - Some countries may require a dog training certificate to prove that the dog does not pose a threat to others.
In addition to these documents, in some cases additional permits and consents may be required, including customs and migration documents. It is recommended that you check with the embassy or consulate of that country in your country for specific travel requirements for the country you are planning to travel to.